Only in English
News
Support us
Volunteer
Species list
Deviation
Log
Ringing numbers
Yearly totals
Abroad
About us
Volunteers 2019-2022
Volunteers 2015-2018
Recording area
Norwegian list
Accommodation
Guiding
Publications
2011-2022
1957-2010
Transport
Contact
Bird Obs Norway
Videos
Log in
Search the site





25th Anniversary LiBO
On 28-30th August Lista Bird Observatory celebrated its 25th anniversary with feast and activities throughout the weekend!
Lista Bird Observatory 25th Anniversary!
There was exciting things for everyone, from the professional birdwatcher to the local family on tour. We celebrated 25 years of bird monitoring and also that the bird station is now taken over by the main association of NOF Norwegian Ornithological Society).
| | |
| --- | --- |
| In addition, we have received several new bird hides in the area and new ponds making more accessible the Slevdalsvann wetland. The Environment Minister, Tine Sundtoft, revealed during the official opening for Slevdalsvann nature reserve, that the Lista Wetland Center is approved as a National Wetland Center for attending the public! This makes it the first national nature information center established in Vest-Agder. In total there are now established six such centers in Norway. | |
The weekend was a fieldgathering for birders in NOF (Birdlife Norway), focused on field activities and social meeting. Our wish was that many could take the opportunity to meet in the field with informal competitions and public enjoyment.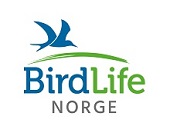 | | |
| --- | --- |
| This season | 478 |
| Today | 4 |
| Top 3 today: | |
| Lesser redpoll | 2 |
| Willow Warbler | 1 |
| Great Tit | 1 |
Detailed log