Only in English
News
Support us
Volunteer
Species list
Deviation
Log
Ringing numbers
Yearly totals
Abroad
About us
Volunteers 2019-2022
Volunteers 2015-2018
Recording area
Norwegian list
Accommodation
Guiding
Publications
2011-2022
1957-2010
Transport
Contact
Bird Obs Norway
Videos
Log in
Search the site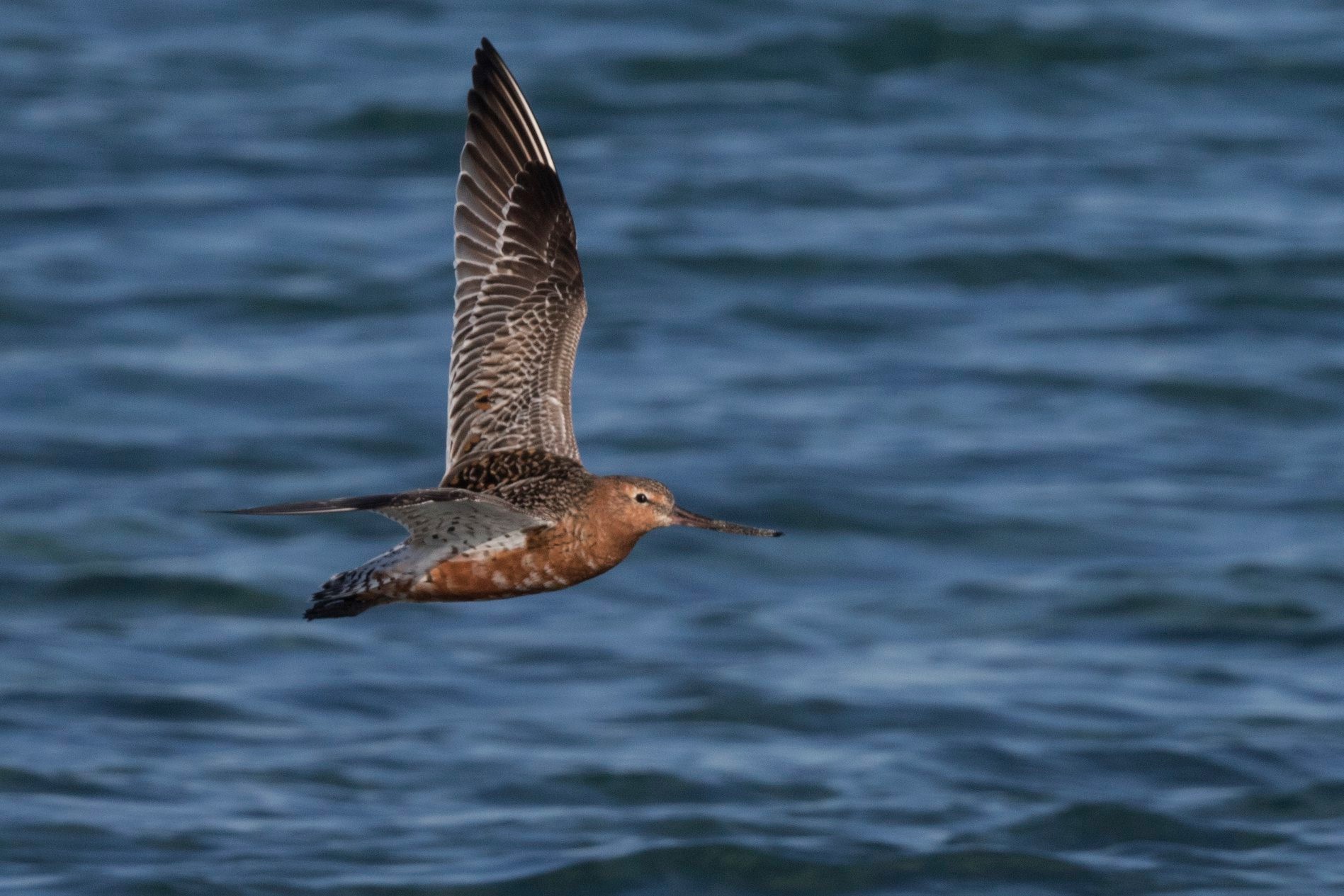 Barred-tailed Godwit
The registered number of Barred-tailed Godwit in the area has been the highest since 1990 with 806 records in autumn (average is 237 records per autumn).
Report from autumn 2020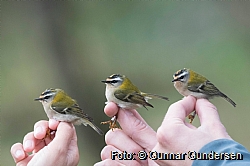 Firecrest
On the 7th of November, 3 Firecrests were caught at the same time!
This species has been quite rare before at Lista, but it has been seen or ringed every year for the last 5 years.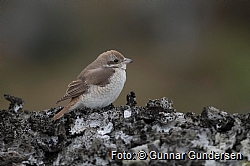 Turkestan Shrike
This species was seen at Lista Lighthouse on October 3. It had never been seen in Farsund municipality before.
Lista Bird Observatory completed in 2020 its 31th consecutive year of autumn ringing campaign. The station has been run for a total of 124 days from July 15 until November 15. 13 mist-nets have been currently used on the standardized (138 meters).
The results have been 11% down average: 3533 birds ringed (average for autumn is 3975) of 67 different species.

Weather
The average temperature was higher than normal throughout the year, with 1,4°C higher temperatures than normal from July until October, with August 2,3° C above normal. The precipitation was higher during July and October. In July the precipitation was 150,6% higher than normal. Average precipitation from July until October was 23,3% above average. There was a number of days with strong winds, preventing the use of nets during 22 (compared to 21 days in 2019 and 19 days in 2018).

Ringing
The numbers of ringed birds was 11% down average but the number of species was higher than last year. The "top 5 species" in the nets was Blue Tit (1299), Willow Warbler (306), Goldcrest (230), Wren (160) and Robin (152).

The larger thrushes were ringed in low numbers as last year. Blackbird, Fieldfare, Song Thrush and Redwing were ringed in numbers between 25% and 54% down average. Other species of small thrushes such as Common Redstart and Whinchat had also a bad season with ringing figures 58% below average numbers.
Despite that Black Redstart was seen more regularly during the autumn (35 observations), no individuals were ringed during the campaign.

Tits, finches and Buntings had in general low ringing numbers, especially Long-tailed Tit, Willow Tit, Coal Tit, Chaffinch, Brambling, Greenfinch and Yellowhammer. All those species were ringed more than 50% down average.

Many warblers were ringed in low numbers, such as Sedge Warbler, Reed Warbler, Lesser Whitethroat, Common Whitethroat, Garden Warbler, Blackcap and Willow Warbler. Chiffchaff was the only warbler ringed above average. Spotted Flycatcher and Pied Flycatcher were also ringed in low numbers this autumn.

In addition, we were catching and colour-ringing Rock Pipits with playback and walk-in traps. A total of 17 individuals were ringed by the use of traps this autumn, which is a very low number compared to other years (85 in 2019 and 79 in 2018).

In the standardized we did continue colour ringing of all White Wagtails, Stonechats, Rock Pipits and Wheatears, taking part of a national project of colour ringing, most of it led by Kjell Mork Soot.
Playback of Owl's were used during the nights in autumn when weather was suitable, catching 3 Tengmalm's Owl on the non-standardized ringing. Compared to previous years this was a low number indicating low or moderate migration activity by this species.

Observations
From 1st of January to 15th November, 246 species were recorded in the area of the observatory (22 more than last year).

There was a number of species that were registered in very high numbers, such as, Pink-footed Goose, Red-breasted Merganser, Red-throated Diver, Grey Heron, Purple Sandpiper, Barred-tailed Godwit, Kittiwake and Razorbill. All of these species had record autumn numbers since 1990.

In general, there were normal or high numbers of seabirds on the move. Apart from the marine species mentioned above, Greater Scaup, Long-tailed Duck, Common Scoter, Great Northern Diver, White-tailed Eagle, Shag, Grey Plover, Red Knot, Arctic Tern were recorded in numbers high above average. The exception was Fulmar, Black-headed Gull and Common Tern which were seen in low numbers both this autumn and in the last few years.

The number of waders registered in the area was in general low, including Lapwing, Little Stint, Curlew Sandpiper, Dunlin, Ruff, Whimbrel, Greenshank and Wood Sandpiper. Red Knot and Grey Plover did show the second highest and highest numbers for the last 20 years.

There were a good number of unusual species in the area during the autumn. We have recorded Tundra Swan, Surf Scoter, Smew, Long-tailed Skua, Sabine's Gull, Black Tern, Hawk Owl, Hoopoe, Three-toed Woodpecker, Pallas´s Leaf Warbler, Dusky Warbler, Red-breasted Flycatcher, Serin and Turkestan Shrike, being the last species first record for the lighthouse area.

The Bird Observatory has continued to guide schools and private visitors in autumn in cooperation with the Lista Wetland Center. A total of 10 groups was guided by the Bird Observatory this autumn.

Christina Ninou (Greece) and Christian Stolz (Germany) were volunteers at the station and helped Rubén Piculo and Aïda López, which were the responsible people for the fieldwork in autumn 2020. Despite the pandemic and the decline in the number of volunteers, the daily strong efforts of everyone on the team made it possible to get results not affected by all the uncertainties and quarantine problems of the 2020 Covid crisis.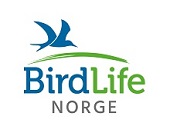 Sorry, but we are outside of the spring and autum seasons.
Detailed log