Only in English
News
Fuglefestival 2019
Programme
Volunteer
Species list
Deviation
Log
Ringing numbers
About us
Volunteers 2019
Volunteers 2017/18
Volunteers 2015/16
Recording area
School project
Accommodation
Guiding
Publications
2011-2018
1957-2010
Transport
Contact
Shop & support us
Bird Obs Norway
Videos
Log in
Search the site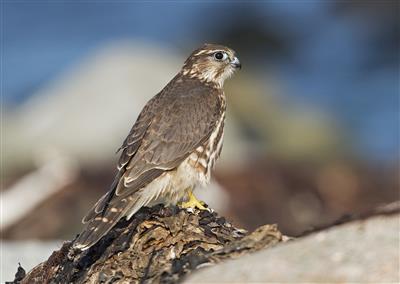 Bird of the week - Merlin
Merlin
-Falco columbarius-
The Merlin is our smallest bird of prey. It breeds in the mountains and mostly moves out of the country in the winter.
It is primarily a small bird hunter. It often stretches quickly, shearing low above the ground. Hiding around, it surprises its presence, when it suddenly turns up at high speed.

In the lighthouse or along the beaches, the opportunity is good to see Merlins in September. It is out in coast looking for small waders and passerines. Lista is one of the few places where this falcon can be seen in winter in Norway.

Data from Lista Fuglestasjon since 1990: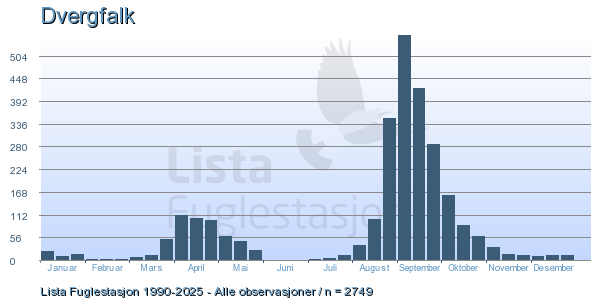 Figure 1. Timing of migration at Lista Bird Observatory
This graph shows the timing of migration throughout the year, taken from the observations of our daily counts. The number is the total number of years for all years. Note: our counts in spring are from March 15 to June 10 and in autumn from July 15 to November 15.
Figure 2. Observations per year at Lista Bird Observatory
This graph shows the number of observations distributed by years. The yellow line is the average for all years. Note that the observations for 2018 will be completed in November.
Sorry, but we are outside of the spring and autum seasons.
Detailed log