Only in English
News
Support us
Volunteer
Species list
Deviation
Log
Ringing numbers
Yearly totals
Abroad
About us
Volunteers 2019-2023
Volunteers 2015-2018
Recording area
Norwegian list
Accommodation
Guiding
Publications
2011-2023
1957-2010
Transport
Contact
Bird Obs Norway
Videos
Log in
Search the site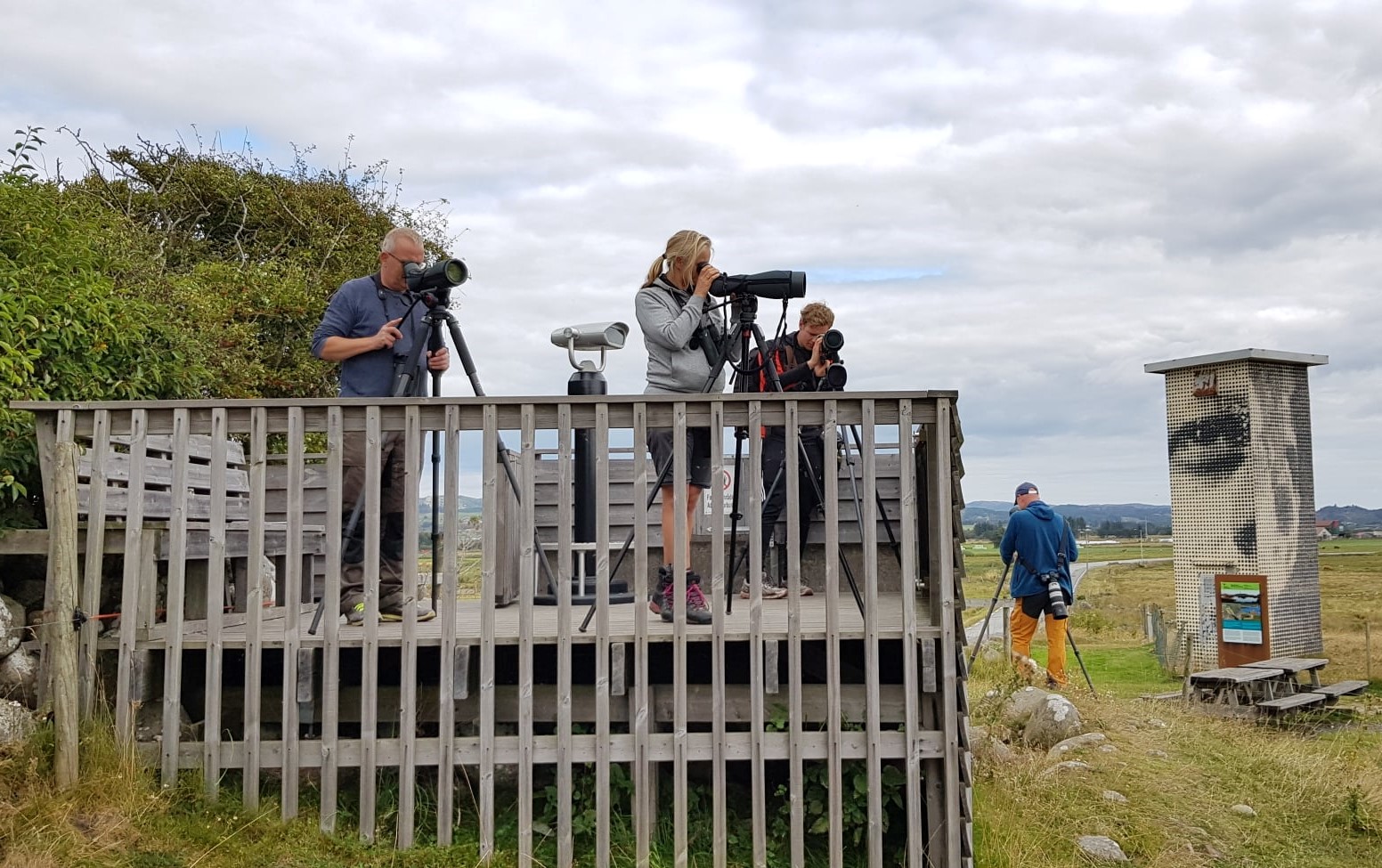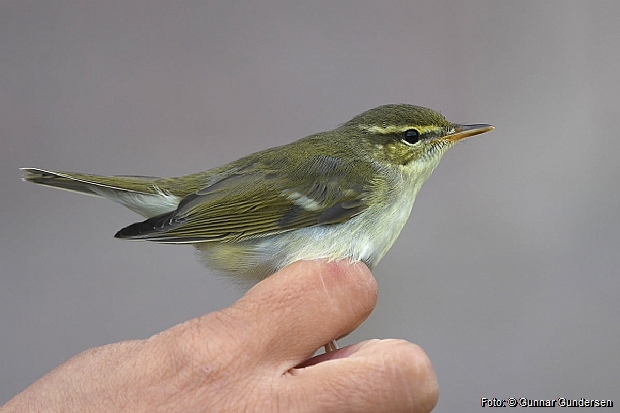 Arctic Warbler
Lista Bird Race 2021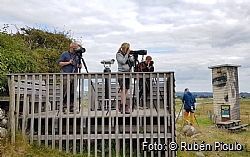 Team Cape May, the team that found the most species
Bird Quiz
Jonas Langbråten was the quiz master, and presented a number of pictures right on the wall of Fyrmesterboligen
On Saturday, August 28, we arranged the Lista Bird Race. This year it was a reduced program with only Lista Bird Race, barbecue and Quiz. This time there were no lectures on Saturday or family day on Sunday. Despite a more modest arrangement, there was good support and a new species for the station appeared in the nets!
The observation area for the Lista Bird Race was limited this year in the same way as last year. It covered the bird observatory area by the lighthouse and Slevdalsvann. The weather was good on Saturday and we could open the nets both at the lighthouse and at Slevdalsvann. A total of 117 species were observed, 12 species less than last year. However, we got two new "race species": Bearded Reedling and Arctic Warbler!

The Arctic Warbler was caught in the nets at the lighthouse and all participants could see it! This was the first record of this species for both the bird observatory and Farsund municipality. There were no other rare species found during the day that resulted in extra points for the race. However, a Gyr Falcon was seen. It stayed in the area all day.

Some teams started the day by looking for seabirds at Lista lighthouse. Then the teams spread around the bird station area and Slevdalsvann. In total, all teams registered 117 species this time (129 species last year). The 3 best teams found 101, 98 and 96 species, respectively. These teams were teams "Cape May", "Lifu Team" and "Alcatraz", the same teams that were at the top last year.

This year, as last year, both competitors and other visiting birders could enjoy good barbecue after finishing the Bird Race in the evening. This time there was barbecue and quiz in the gallery garden at Lista Lighthouse. After grilling, it was time to determine the "Norwegian champion in birdwatching 2021". Jan Erik Røer thanked everyone for their attendance and efforts, and went through the results list from the day.

The participants from the three top teams were invited to do the quiz for choosing the winner. Jonas Langbråten was the quiz master, and presented a number of pictures right on the wall of the lighthouse gallery: Single birds that were to be identified in a few seconds. A real test for real field ornithologists.

The winner was in the end, as in 2020 and 2019, Bjørn Mo from «Cape May», while Egil Ween from the same team took second place. Third place went to the previous winner Andreas Gullberg from the team «The Vikings».

All participants answered a survey for future bird festivals. The results were published on our website and showed that people are happy with the event as it is now.

The number of species for 2021 is as follows:

101 Cape May, 98 Lifu Team, 96 Alcatraz, 92 The Vikings and 78 Hakkespettene.

For a complete species list click here.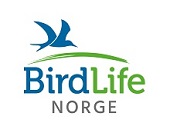 Sorry, but we are outside of the spring and autum seasons.
Detailed log