Only in English
News
Support us
Volunteer
Species list
Deviation
Log
Ringing numbers
Yearly totals
Abroad
About us
Volunteers 2019-2021
Volunteers 2015-2018
Recording area
Norwegian list
Accommodation
Guiding
Publications
2011-2021
1957-2010
Transport
Contact
Bird Obs Norway
Videos
Fuglefestival 2022
Log in
Search the site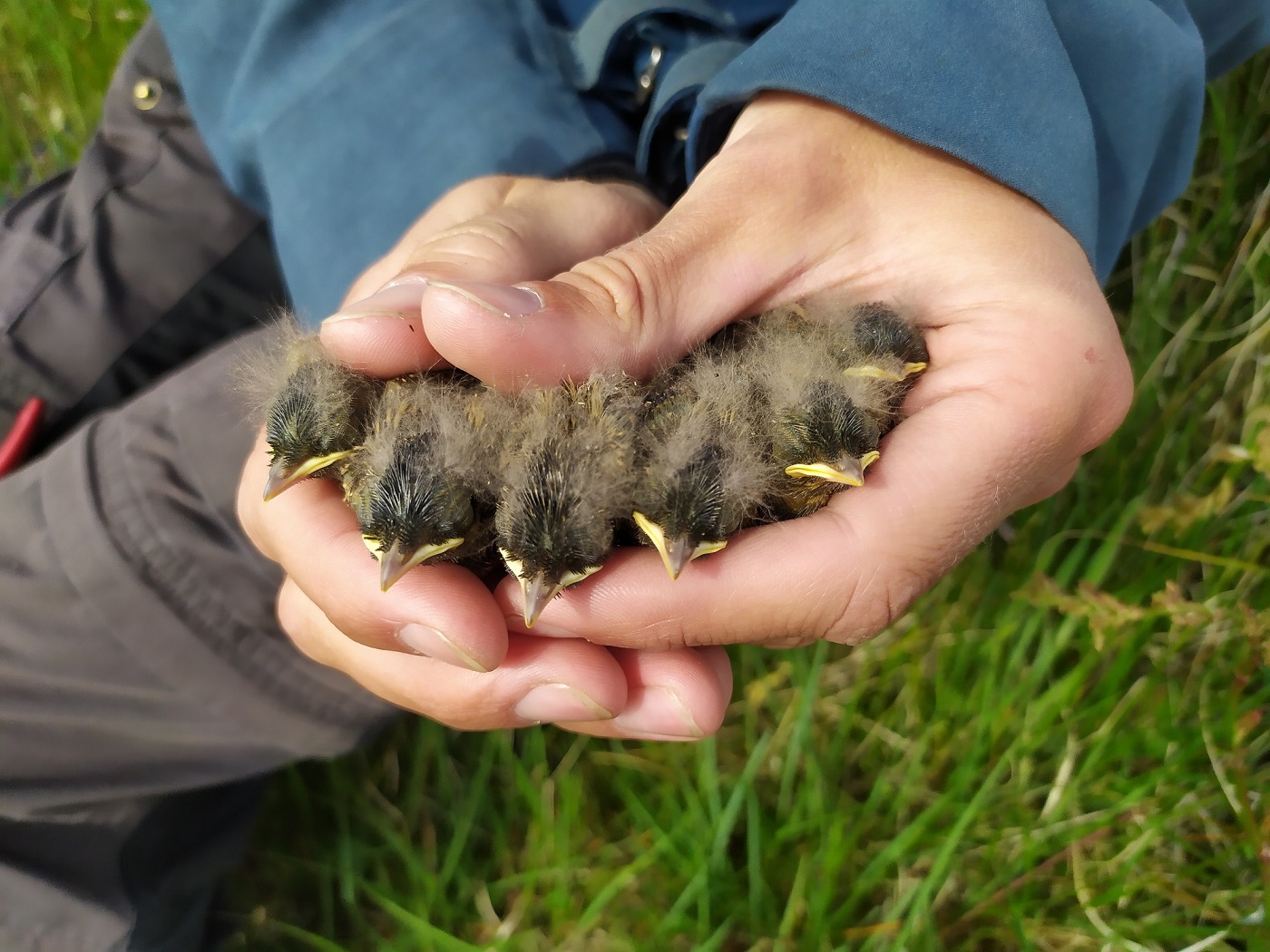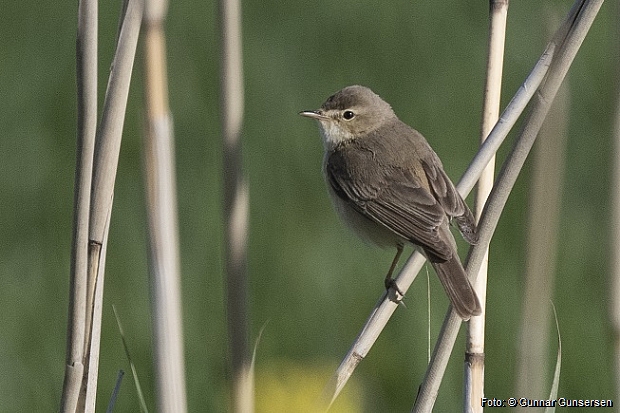 Booted Warbler
This species was seen for the first time in spring 2020 in the lighthouse area.
Report from spring 2020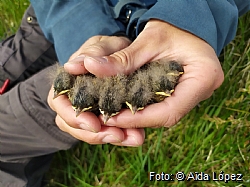 Stonechat pulli at Lista Lighthouse
This is the first time this species breeds in the lighthouse area.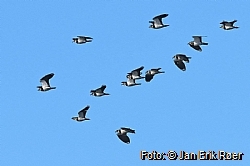 Lapwing
The registered number of Lapwings in the area has been the lowest since 1990 with 812 records in spring.
Lista Bird Observatory completed in 2020 its 31st consecutive year of spring ringing campaign. The station has been run for a total of 87 days from March 15 until June 10. 13 mist-nets have been currently used on the standardized (138 meters).
The results have been 19% under average: 675 birds ringed (average 1990-2019 for spring is 833) of 41 different species.

Weather
The average temperature has been 1.3 ° C higher than normal from March 1 to May 1. The precipitation has been around double in March and lower than normal in April and May. Average precipitation from March until May has been 15% above average. There have been 17 days without ringing, preventing the use of nets because of the weather conditions (compared to 19 days in 2019 and 11 days in 2018).

Ringing
The number of ringed birds has been 19% under average and the number of species has been lower than last year. The "top 5 species" in the nets have been Willow Warbler (118), Robin (97), Chiffchaff (51), Starling (38) and Linnet (29).

The big thrushes have been ringed in low numbers. Blackbird (27) show low ringing numbers since 2018, showing this year the lowest since 1990. Fieldfare has had a significant negative change since 2014, and has not been ringed in the spring season for the last two years. Songthrush (7) showed the lowest ringing number so far (since 1990) and also shows low ringing numbers since 2018.

Some species of small thrushes such as Robin, Wheatear and Redstart have also been ringed in low numbers. However, Wren and Dunnock show high ringing figures this spring. Stonechat has the highest number of ringing and observations because of the two pairs breeding in the area. This is the first time that this species breeds in the lighthouse area since our monitoring began in 1990.

Great tit has been ringed above average numbers, while all the other tit species have been almost absent this spring. Finches and sparrows have generally had very low ringing numbers, including, Chaffinch, Greenfinch, Siskin, Rosefinch, Redpoll/Lesser Redpoll, Yellowhammer and Reed Bunting. House Sparrow, Tree Sparrow and Linnet are the only ones that have been ringed above average.

Many warblers have been ringed in normal or low numbers, such as Lesser Whitethroat, Blackcap and Willow Warbler. Chiffchaff have been higher than average, while Common Whitethroat have been low. Garden Warbler (4) and Goldcrest have been ringed 56% and 52% under average respectively. This is the lowest number for Garden Warbler since 2001.

This year we have again monitored the Wheatear breeding in the station area, ringing both adult and young birds with colour-coded rings. The effort has been lower than last year, being less people in the field. We suspect it has been a bad year, resulting in 10 nests found in the lighthouse area (Gunnarhaug, Vågsvollvåien, Vågsvollvika). Some nests became wet and failed nesting after heavy rain on June 5. Most of the parents and 18 chicks were colour ringed.

Observations
From January to June, 196 species have been recorded in the station area (12 more than last year).

Although the median date for Brent Geese migrating through Lista is on May 27 and they are normally seen (up to 2018) from 26th-31st of May, this year were the first groups counted on May 20 and most of them seen migrating towards NW on May 22-23. This is not only around 1 week earlier than expected, but also the earliest date they have migrated through Lista, same as in 2018. Considering the observation figures, this species shows a tendency of advancing the spring migration date compared to the one shown until 2018. In addition, the total number of observations for Brent Goose this year have been the highest ever registered with 5.902 individuals (average 1990-2019 is 2.423 ind).

There has been a number of species that have been registered in very high numbers, such as Brent Goose, Velvet Scoter, Red-breasted Merganser, Quail, Red-throated Diver, Yellow-billed Diver, Gannet, White-tailed Eagle, Whimbrel, Guillemot, Razorbill, Little Auk and Wryneck. All this species show the highest or almost highest numbers since 1990. The 3 auk species mentioned above show at least 3 times higher observations than normal.

In general, there have been high numbers of seabirds on the move. Apart from the marine species mentioned above, Great Northern Diver, Cormorant, Shag, Red Knot, Pomarine Skua, Arctic Skua, Great Skua, Common Gull and Kittiwake have been seen above average. Among ducks and seabirds observed in low numbers it is worth to mention Northern Pintail, Garganey, Great Scaup, Red-necked Grebe and Fulmar. These have been recorded in numbers between 70% and 95% below average.

The number of waders registered in the area has been in general low the last 4-5 years. This year were Ringed Plover, Lapwing, Ruff, Common Snipe, Bar-tailed Godwit, Redshank, Greenshank, Green Sandpiper and Wood Sandpiper registered in lower numbers than normal.

Red Knot and Whimbrel have been numerous. The number of knots usually fluctuates, while whimbrels were seen many days in a row, when some flocks used the area as a resting place. Cold weather in May and heavy amounts of snow in the mountains may have caused several species such as Eurasian Dottorel and Whimbrel to stop. Therefore they have been observed more frequently than normal. Whimbrel shows the highest number this year since 1993.

The registered number of Lapwings in the area has been the lowest since 1990 with 812 records in spring. A pair of Lapwings have stayed in the area and laid 4 eggs. It is still unknown the breeding success on this pair. Unfortunately, the four previous years they have either failed to nest or had 100% failed breeding in the lighthouse area.

There have been a high number of unusual/rare species in the area during the spring, registering 2 new species for the lighthouse area. The most special recordings are Surf Scoter, Willow Ptarmigan (1st), Great Egret, White Stork, Spoonbill, Black Kite, Pallid Harrier, Montagu's Harrier, Mediterranean Gull, Bee-eater, Hoopoe, Citrine Wagtail, Blyth's Reed Warbler, Booted Warbler (1st), Firecrest, Serin and Corn Bunting.

The Bird Observatory has continued to guide schools and private visitors in the spring in cooperation with the Lista Wetland Center. Only two schools have been guided by the Bird Observatory this spring, which is a reasonable number considering the corona situation. Christian Stolz (Germany) have been volunteering at the station working with Rubén Piculo (the main ringer this spring) and Aïda López, responsible for the fieldwork in spring 2020.

If you want to check the list of birds ringed during this spring, click HERE.



| | |
| --- | --- |
| This season | 996 |
| Today | 6 |
| Top 3 today: | |
| Common Chaffinch | 3 |
| Eurasian Wren | 1 |
| Common Redstart | 1 |
Detailed log